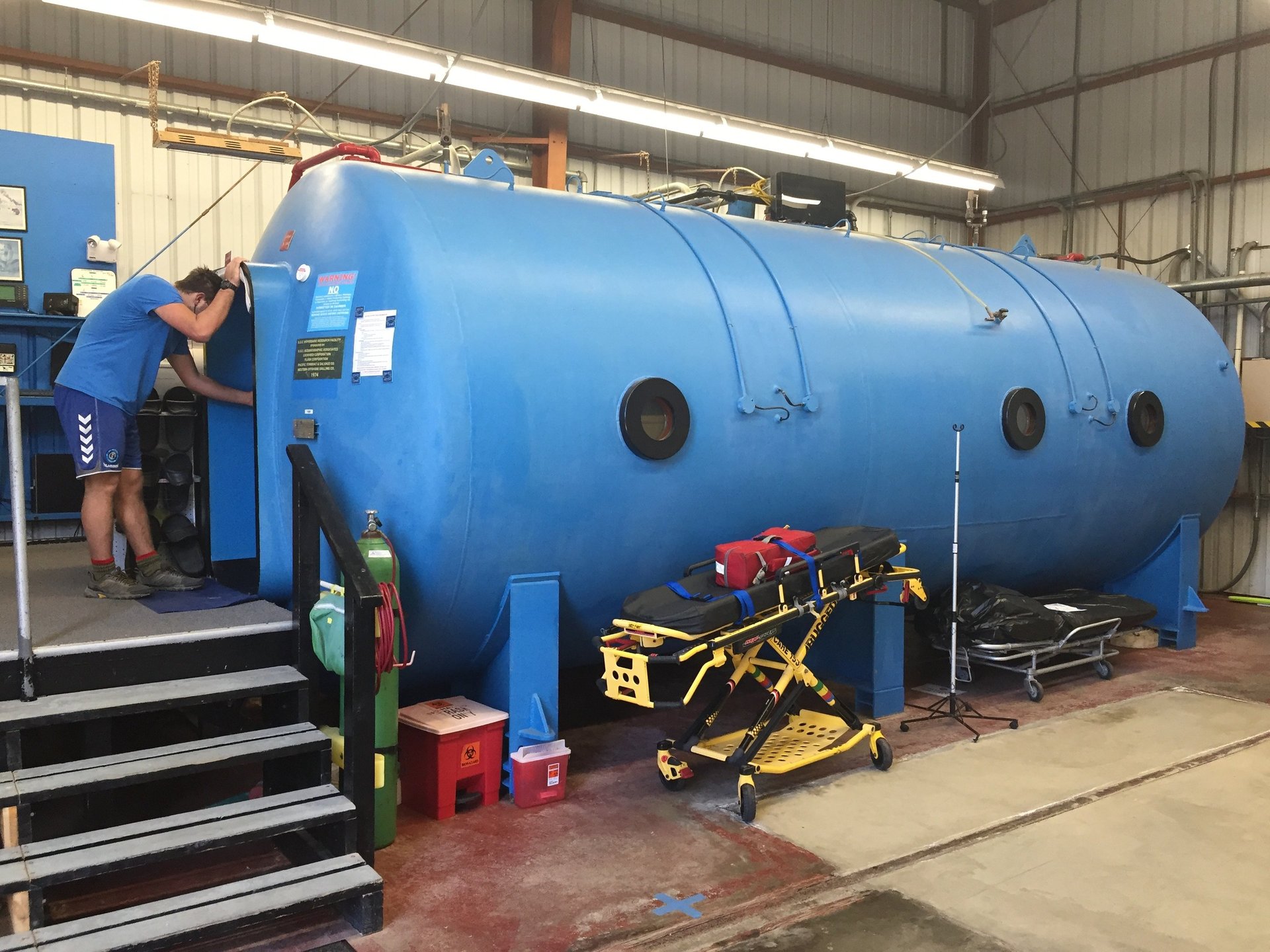 Dr. Bozanic has probably spent more time volunteering in any given year than he did working. For the last eight years that he has tracked that work, he averaged 1,200-1,300 hours annually. That would amount to over 50,000 hours over the course of his career. Dr. Bozanic's volunteer efforts directly relate to contributions to his field. He was not paid for his contributions. Yet they are substantial and widely recognized. You have merely to read the listing of awards that he has received to see how much his work has been deemed to be of significant value, and appreciated by other professionals and organizations in his field. His volunteer efforts can be grouped in five general categories: scuba education, marine science, emergency dive accident management, law enforcement support, and Scouting.
Dr. Bozanic began his professional career as a member of NAUI (National Association of Underwater Instructors) in 1977. He became active as a volunteer in the organization immediately upon completing his training, first serving on the instructor examination review committee, and later as a staff member on several Instructor Training Courses. The following year he spoke at the 11th International Conference on Underwater Education in Houston, and subsequently spoke at every annual conference since that one.
Dr. Bozanic was elected to the Board of Directors in 1988, and served eight years. His positions included Treasurer (2 years) and Vice Chairman (2 years), where he helped grow the association from about $1.5M to $3.5M annual revenues. He also served as Chairman of the Bylaws Committee (6 years), Chairman Nitrox Committee (4 years), Chairman Finance Committee (1 year), and on the Strategic Planning Committee (6 years).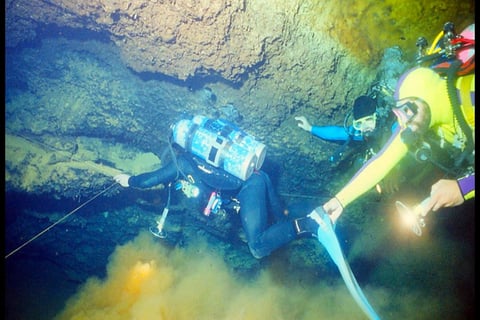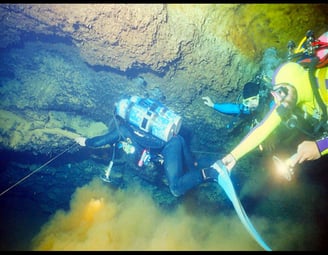 Besides his service on NAUI's Board of Directors, he served as a volunteer on the Boards of numerous other agencies and organizations in the diving community. Some of these included the International Underwater Foundation (5 years, including 2 years as President), the American Academy of Underwater Sciences (6 years, including 5 years as Treasurer), the Cave Diving Section of the National Speleological Society (9 years, including 3 years as Chairman), and the NAUI Diving Association (8 years, including 2 years as Chairman). As an active Board Member in these organizations, he continuously promoted the adoption of standards for advanced diving technologies. In fact, one of his early contributions for the American Academy of Underwater Sciences was drafting the original standards for conducting scientific research in underwater caves, which were adopted and allowed researchers throughout the United States to begin approved research in these environments under AAUS auspices.
Dr. Bozanic has reviewed standards and educational materials for multiple training agencies, including PADI (Professional Association of Diving Instructors), TDI (Technical Diving International), IANTD (International Association of Nitrox and Technical Divers), PSAI (Professional Scuba Association International), and NACD (National Association for Cave Diving). He has written chapters or edited textbooks or otherwise contributed to the training materials for nearly all of these organizations.
Jeff conducting training in cave diving in the cenotes of Mexico
Since 1983 Dr. Bozanic has participated in or led approximately 70 scientific diving expeditions. His involvement in about 70% of these has been on a voluntary, unpaid basis. His expeditions have taken him to many parts of the United States, and numerous international locations, including: The Bahamas, Canary Islands, Albania, South Africa, Australia, New Zealand, Mexico, Cayman Islands, Antarctica, Turks & Caicos Islands, Palau, Philippines, Cuba, and many other countries.
These research activities have resulted in the discovery of about 200 new species of animals, including four of which have been named after him (a shrimp Agostocaris bozanici, an amphipod Bahadzia bozanici, a sea star, Hacelia bozanici, and a marine mollusk Cyclostrema bozanici). He has explored, mapped, and studied the water chemistry and geology of anchialine cave systems, documented underwater archaeological sites, mapped shipwrecks, evaluated the effectiveness of scuba equipment in extreme environments, and helped study the impact of global warming on the marine ecosystem.
Dr. Bozanic has an appointment as a Research Associate for the Natural History Museum of Los Angeles County, where he collaborates on an unpaid basis with the Echinoderm and Malacology Departments. He has held this position for 15 years. He has donated thousands of specimens to the research collection of the museum, including many new species.
University and governmental agency scientific diving programs are managed by institutional DCBs (Diving Control and Safety Boards). Dr. Bozanic serves or has served on numerous DCBs as a volunteer, helping insure the safety of research diving operations for these organizations. He particularly brings expertise in advanced equipment use and extreme diving environments. Some of the institutions he has assisted in this manner include: University of Miami (FL), University of Southern California (CA), Prince William Sound Science Center (AK), Island Caves Research Center (FL), Aquarium of the Pacific (CA), Alaska Sealife Center (AK), and the U.S. National Park Service (one of only three external members). He has served an average of 4-8 years for each of these, with the longest appointment exceeding 20 years of active service.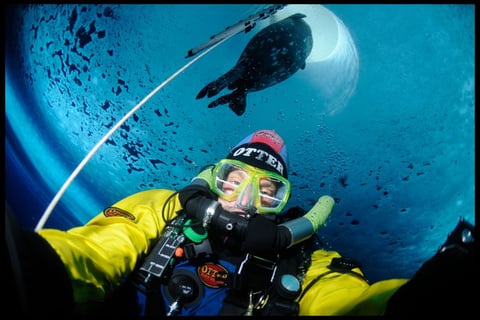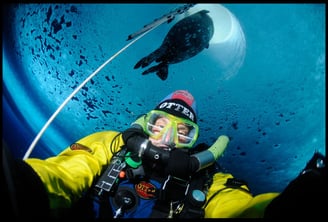 Jeff testing rebreathers under the ice in Antarctica for the National Science Foundation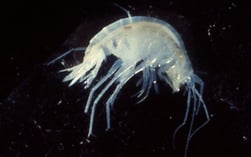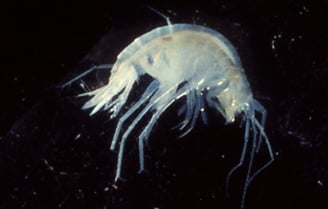 Bahadzia bozanici, a new species of amphipod collected from a marine cave in Cozumel, Mexico
In 1989, Dr. Bozanic was trained to operate a hyperbaric chamber. This is essentially a steel room in which a scuba diver stricken with decompression sickness ("the bends") or an arterial gas embolism is pressurized to great depths to treat symptoms and underlaying pathology. He has served as a volunteer at the Catalina Hyperbaric Chamber since that time, eventually becoming a supervisor at the facility.
In addition to treating dive illnesses, Dr. Bozanic assists with fundraising, conducts tours, and lectures at educational programs for the chamber, and at the Wrigley Marine Science Center, where the chamber is located.
Emergency Dive Accident Management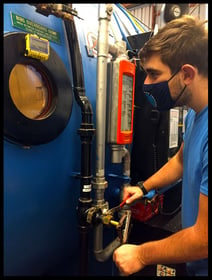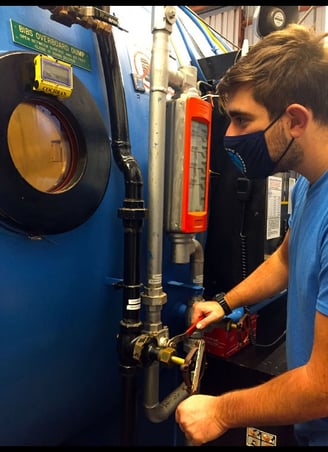 Training volunteers to operate the hyperbaric chamber at Catalina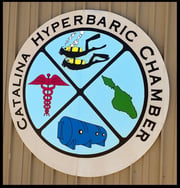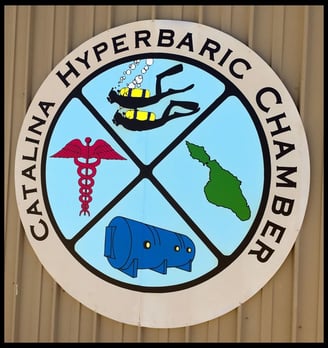 Dr. Bozanic was one of the founding Board members of International Underwater Cave Rescue & Recovery, Inc. (IUCRR). This organization was formed to assist law enforcement agencies in rescue attempts, body recoveries and accident investigation in underwater overhead environments. Very few public service dive teams have the training or equipment necessary to safely work in these locations, yet fatalities are not uncommon. In fact, about 20 law enforcement personnel have died while attempting to perform their duties in these hazardous environments. IUCRR personnel provide qualified divers to assist with recovery efforts, reducing risk to law enforcement officers. Dr. Bozanic has assisted with body recoveries in California and Mexico. He is directly responsible for the collection and dissemination of data related to technical diving incidents and fatalities. 1984-1999 under prior name of National Cave Rescue Commission; 1999– present known as IUCRR. He resigned from his Board position this year, after over 30 years of service.
Dr. Bozanic has also consulted for other law enforcement groups, assisting with evidence recovery, training, and post-incident accident analysis. Some of these groups include the Miami-Dade County Medical Examiner's Office, Los Angeles County Sheriff's Department, Los Angeles County Port Police, and the U.S. National Park Service.
Example of cave diving fatality data compiled for IUCRR by Jeff Bozanic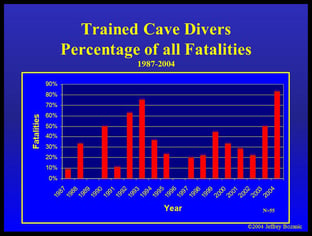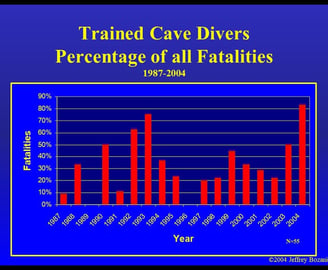 Dr. Bozanic is an active Scouter. He currently serves at the national level as the Western Territories Coordinator, Boy Scouts of America Alumni Association, Council Support Committee. At the council level he has served on the Outdoor Programs (Camping), High Adventure Awards & Training (HAT), Leadership Development, STEM, and Conservation Committees, as well as an Associate Advisor for his Order of the Arrow lodge. He spent two years as District Chairman for a district supporting about 2,000 Scouts, taking his district to JTE Gold status (highest performance level) in each of the years he was Chair. At the Unit level he has served as Scoutmaster (2 years), Assistant Scoutmaster (9 years), Crew Associate Advisor (2 years), and Venturing Crew Committee Chairman (6 years).
Scouts BSA Troop 412 at the start of a 40-mile backpack in California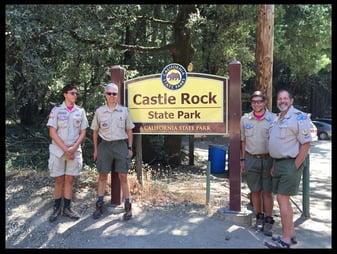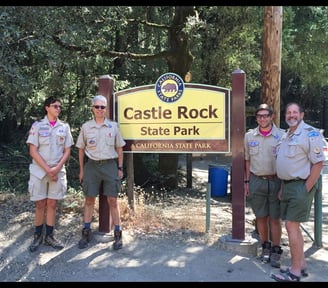 Dr. Bozanic was the Course Director for his Council's Trainers' EDGE programs for 3 years, and served on Wood Badge Staff for 3 courses. He also was the Course Director for the council HAT Basic Backpacking Course for 5 years, and for the HAT Winter Backpacking course for 4 years.
He staffed National Jamboree in 2013 (Aerial Sports, Zipline team), and was 1st Assistant Scoutmaster at the 2017 National Jamboree for Troop 3332 from Orange County Council. In 2019 he organized the first Scout unit expedition to Antarctica, where 20 youth camped, hiked, kayaked, and even went swimming!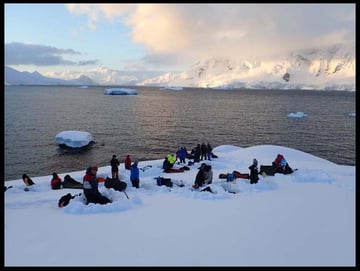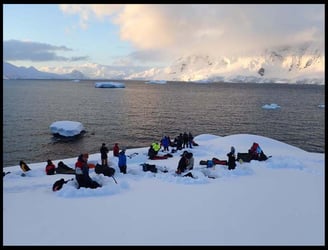 Orange County Council Venturing Crew 774 Scouts camping in Antarctca