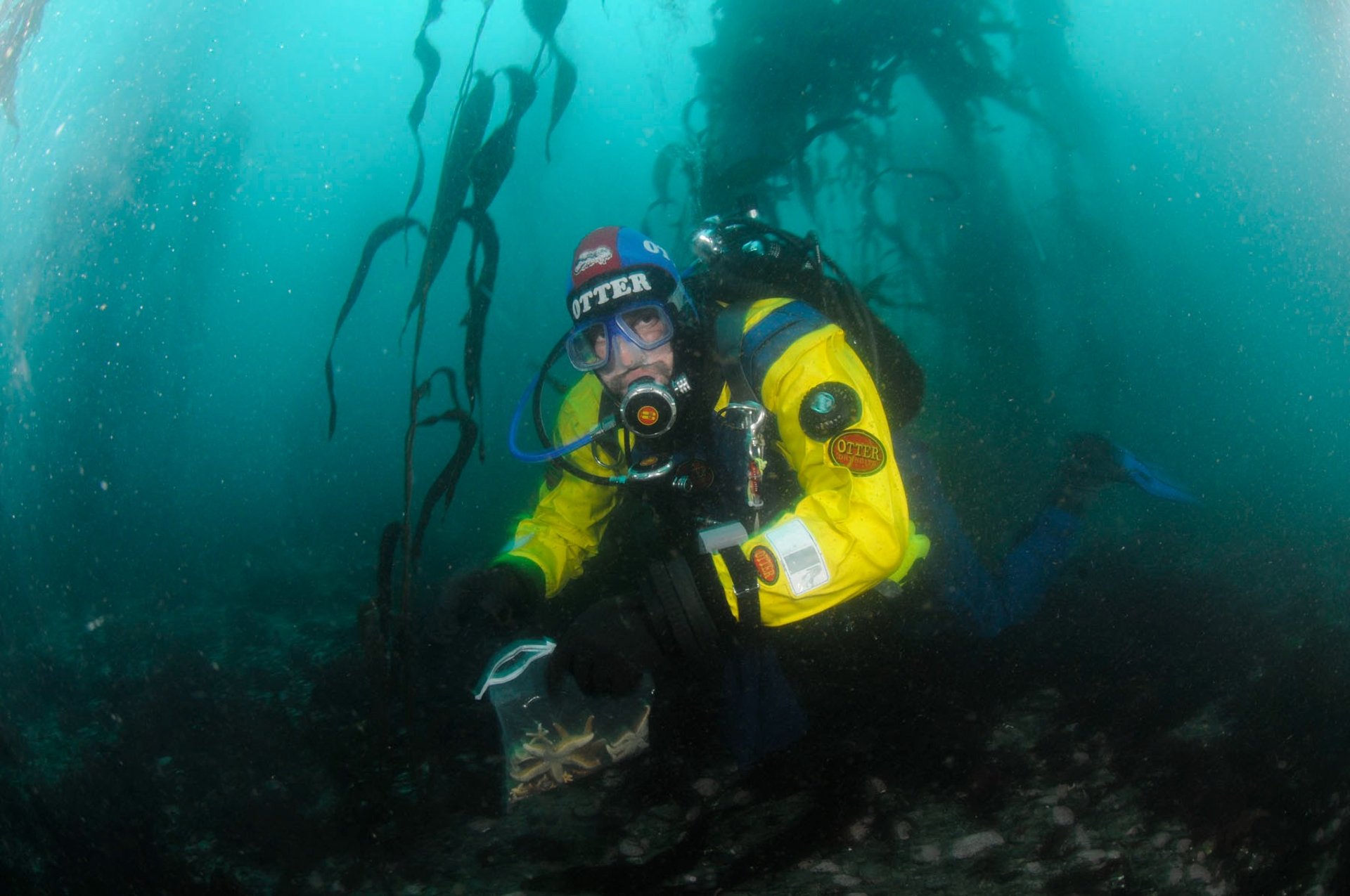 I am often asked about what type of equipment I use for my personal diving. My stock response is, "Anything that gets me under the water!" While that is true, I do have some gear that is my "tried and true" standard. I will share a little of that here.
You will also see me (or my family) in much of this equipment as you wander through this website.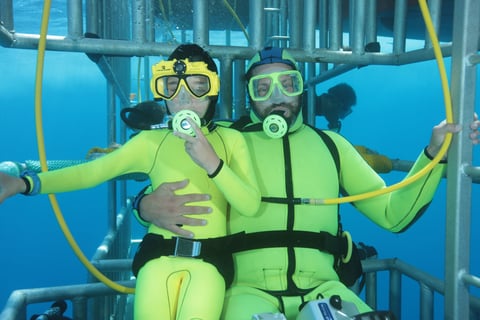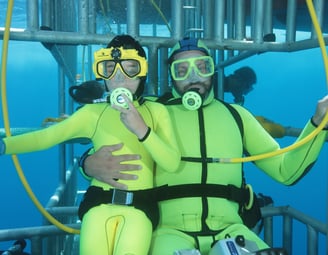 For over 40 years my "signature" wetsuit has been yellow. Sometimes yellow with red highlights, or purple highlights, or blue highlights... but yellow all the same. I like the visibility both above and below the surface. I feel it adds to safety to be visible, especially when diving in caves or wrecks. I have been buying my suits from Aquaflite for about 20 years now. They wear well, and the custom fitting is important, since I often have it on 4-8 (or more) hours in a day.
I have bought suits for my wife and all of my kids from them. Here is a photo of my son, John-Aaron, and I in the shark cage at Guadalupe Island (Mexico) aboard the Nautilus Explorer.
He was 8 years old at the time. My daughter, Taleah, was 4 years old in the photo to the right. And, yes, they rock yellow as well!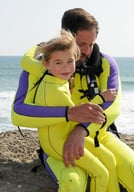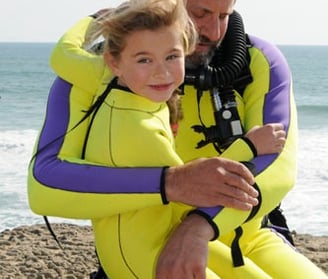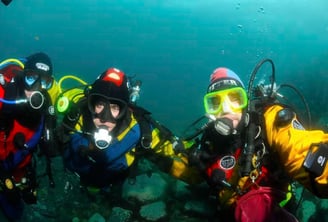 I started using drysuits in Florida in 1984. Yes, frigid Florida! I was doing up to eight dives a day in the springs there, teaching cave and cavern diving. We would get cold snaps that would drop air temperatures to the teens (negative numbers for the metric oriented), and surface water (where I was decompressing) to the 50's (low teens). I finally got tired of having to put my wetsuit in the springs, hard as a board, to thaw it out sufficiently to be able to don it.
I have owned at least a dozen drysuits, from many manufacturers. By far my favorites have been from Otter. They are durable, colorful, and they will customize them to my specifications. I particularly like the pee zipper (sorry ladies), thigh pockets, and that they will make them in yellow. (Did I mention I like yellow?)
I'm no longer in Florida, but I have used their suits all over the planet. This picture was taken in Antarctica on one of my many expeditions to the southern continent, with my sons Evan and John-Aaron (also sporting Otter suits).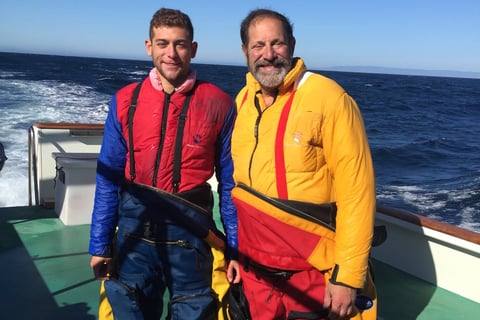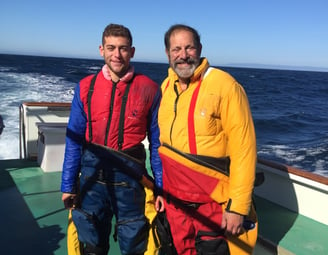 A drysuit does you little good without quality insulation. In nearly 40 year of drysuit use, I have used almost every type of drysuit underwear available. For half of that time I have used Weezle undergarments.
Why? I travel a lot. These garments remind me of my backpacking sleeping bags. Lightweight, fluffy, and compressible to a small package while traveling. I own four sets, of varying weight. A lightweight "tropical" set, a set for use in my native waters of southern California, and two sets for polar diving in water of 28oF (-2oC). They even keep me warm when I flood my drysuit!
This picture is taken with Evan (in his Weezle suit) near Santa Cruz Island, offshore of Santa Barbara, CA, where we were exploring and mapping underwater caves.
(Oh... did I mention they come in yellow?)